Traveling While Black
Skip to get tickets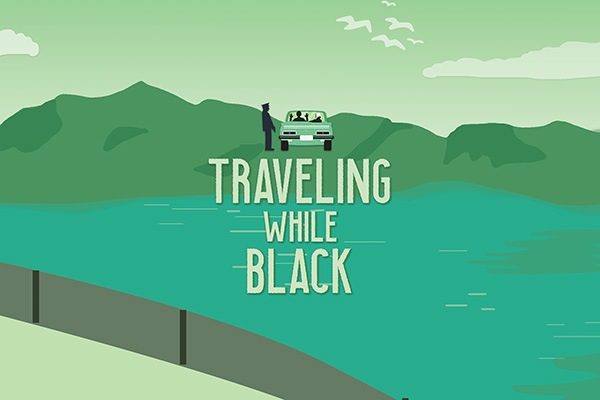 Traveling While Black
Fri, May 19 - Fri, Sep 22, 2023
Pittsburgh Cultural Trust
820 Gallery
Traveling While Black is a cinematic virtual reality experience that immerses viewers in the long history of restriction of movement for black Americans and the creation of safe spaces in our communities.
Academy Award winner Roger Ross Williams and Emmy Award-winning Felix & Paul Studios' film transports viewers to historic Ben's Chili Bowl restaurant in Washington DC. Viewers share an intimate series of moments with several of Ben's patrons as they reflect on their experiences of restricted movement and race relations in the U.S.
Confronting the way we understand and talk about race in America, Traveling While Black highlights the urgent need to not only remember the past but to learn from it, and to facilitate a dialogue about the challenges minority travelers still face today.
Traveling While Black is a traveling VR exhibition for participants to experience a deeper understanding of what segregation was like historically in today's world of "stop and frisk."
The Traveling While Black installation gathers multi-generational experiences and contemporary stories of "traveling while black" highlighting the urgent need to remember this past, build critical empathy, and facilitate a dialogue about the challenges minority travelers still face today.
The evocative exhibition production by Phi bridges the gap between the VR experience and the actual location of Ben's Chili Bowl in Washington, DC.
Recommended for ages 12 years old and up.
With Generous Support From

Screening Times
Wednesday - Sunday 11:00 am - 11:45 am

No pre-registration required

If interested in bringing a group of 10 or more to visit, please contact groupsales@trustarts.org.
Photos
Images 1-3: Screenshots from the Traveling While Black VR Experience. Images 4-6: Photos of the gallery space. Click on an image to expand.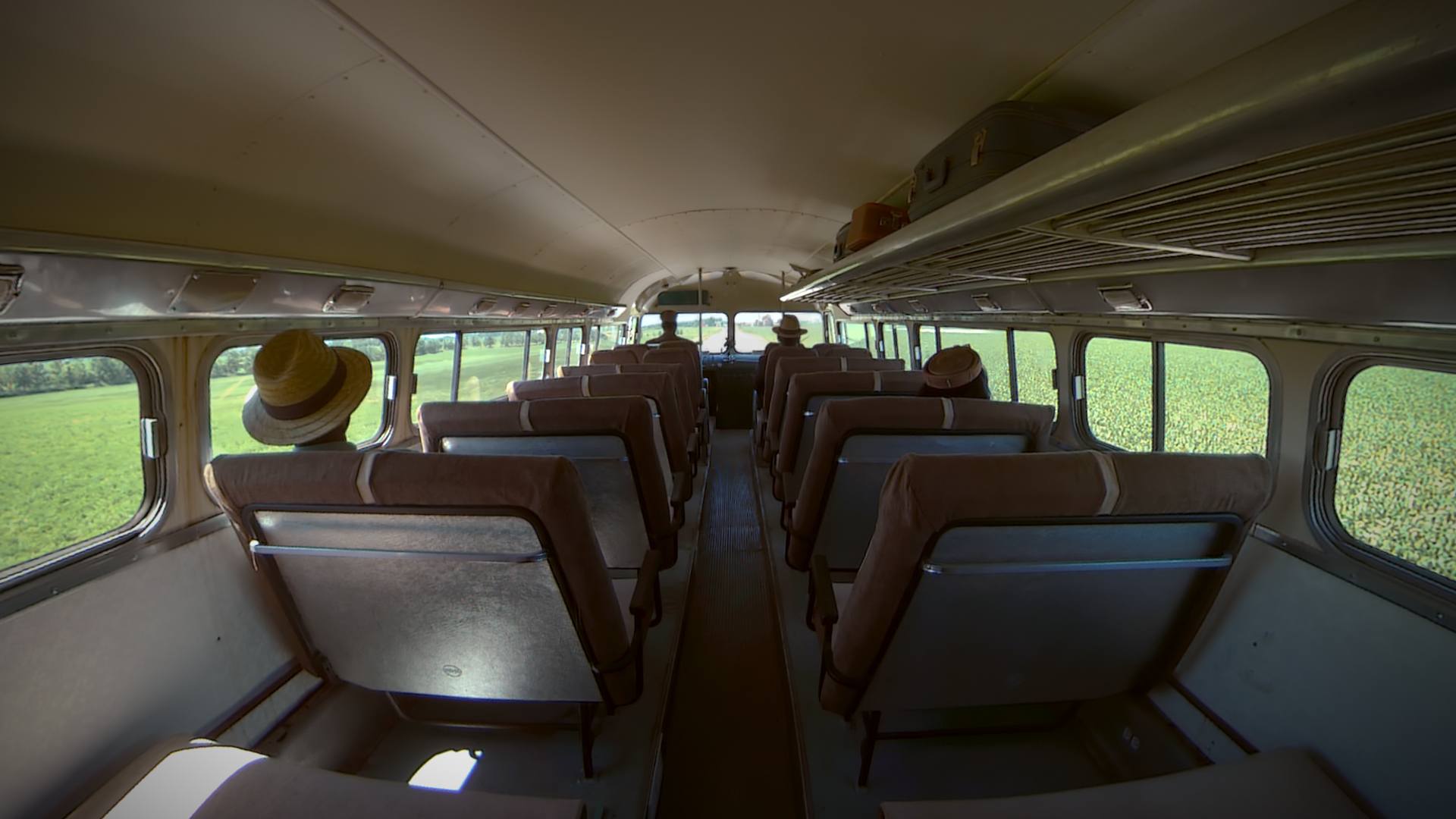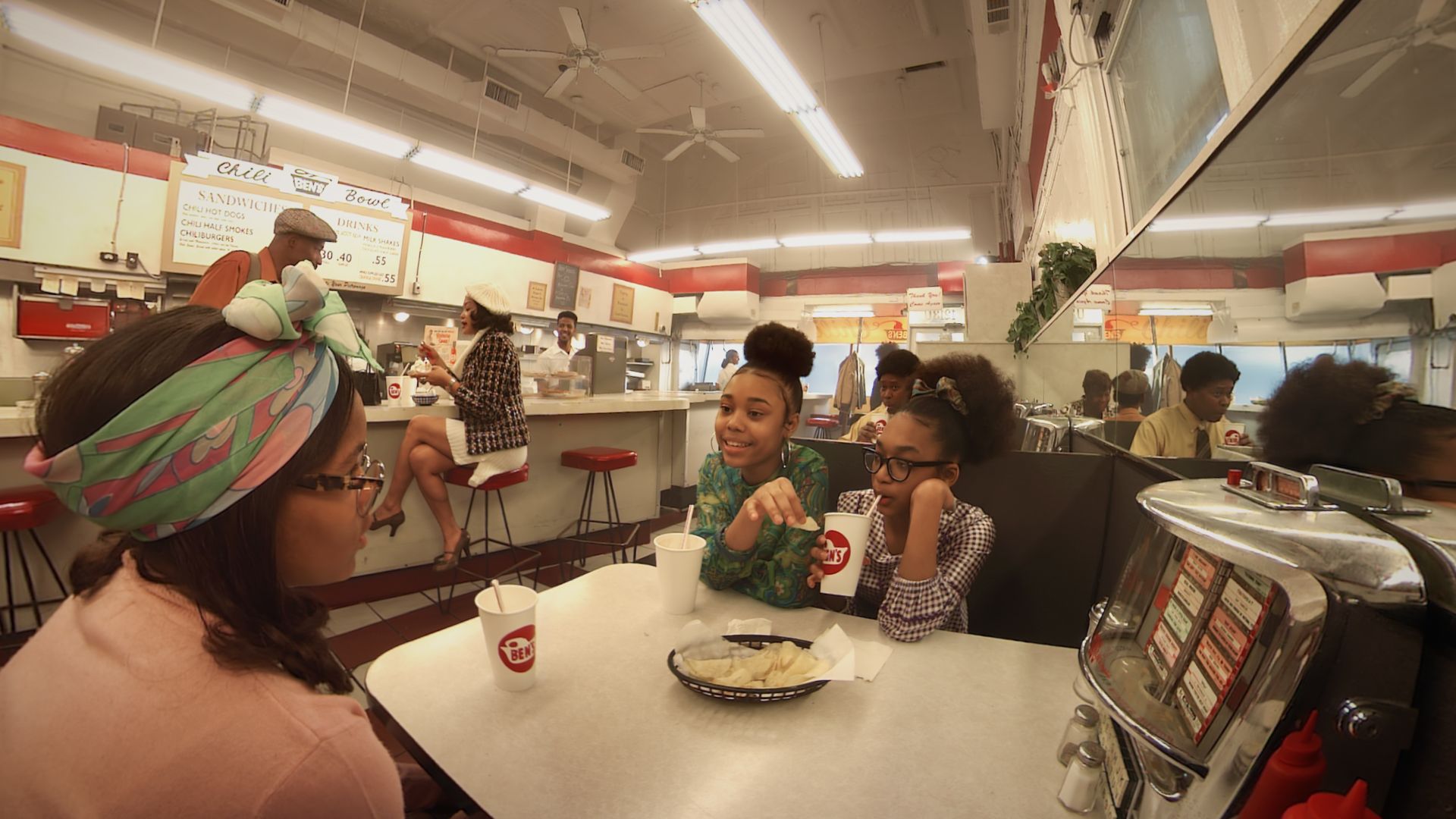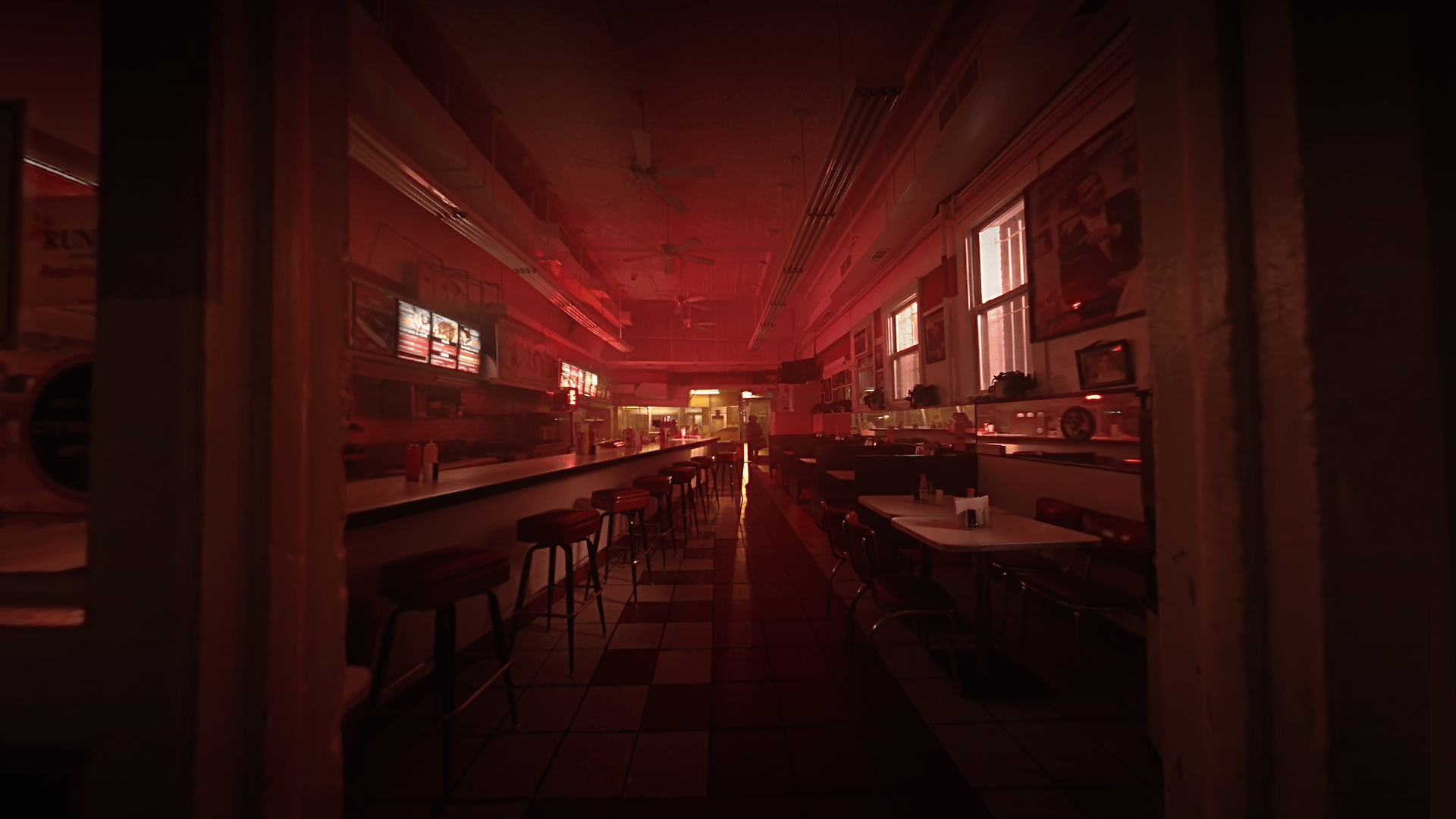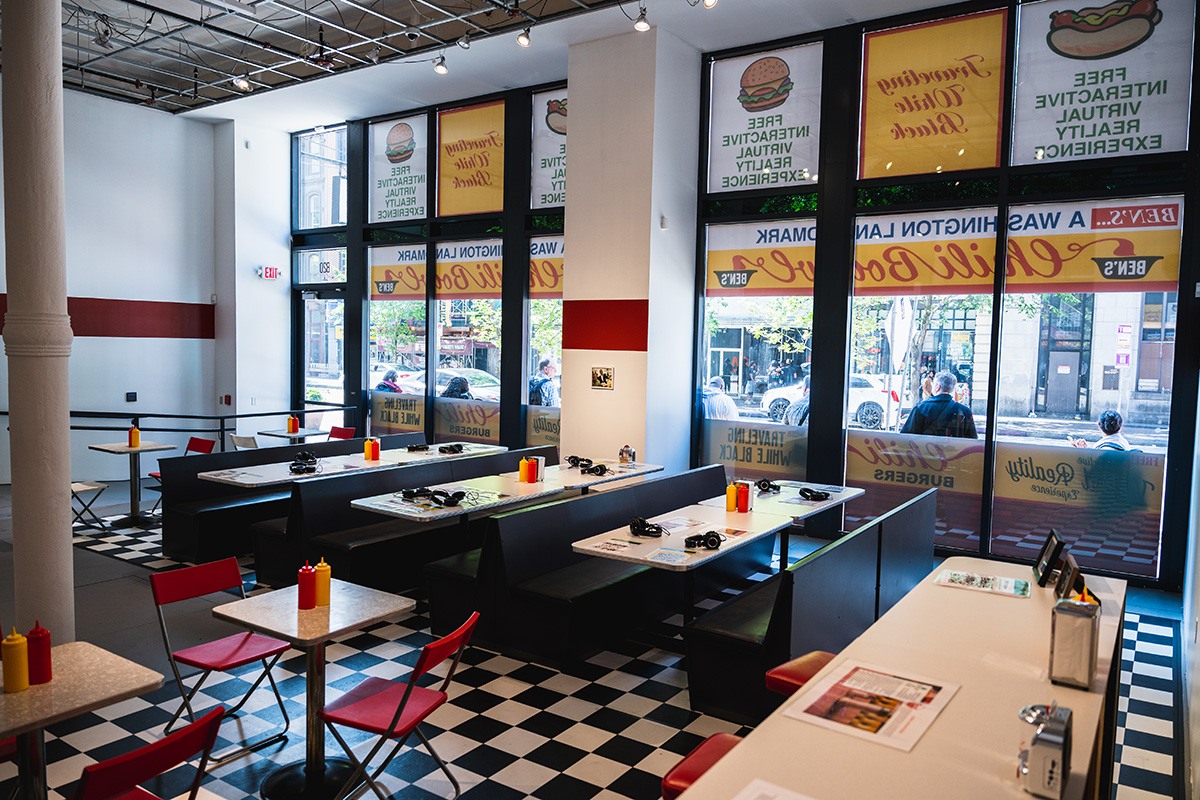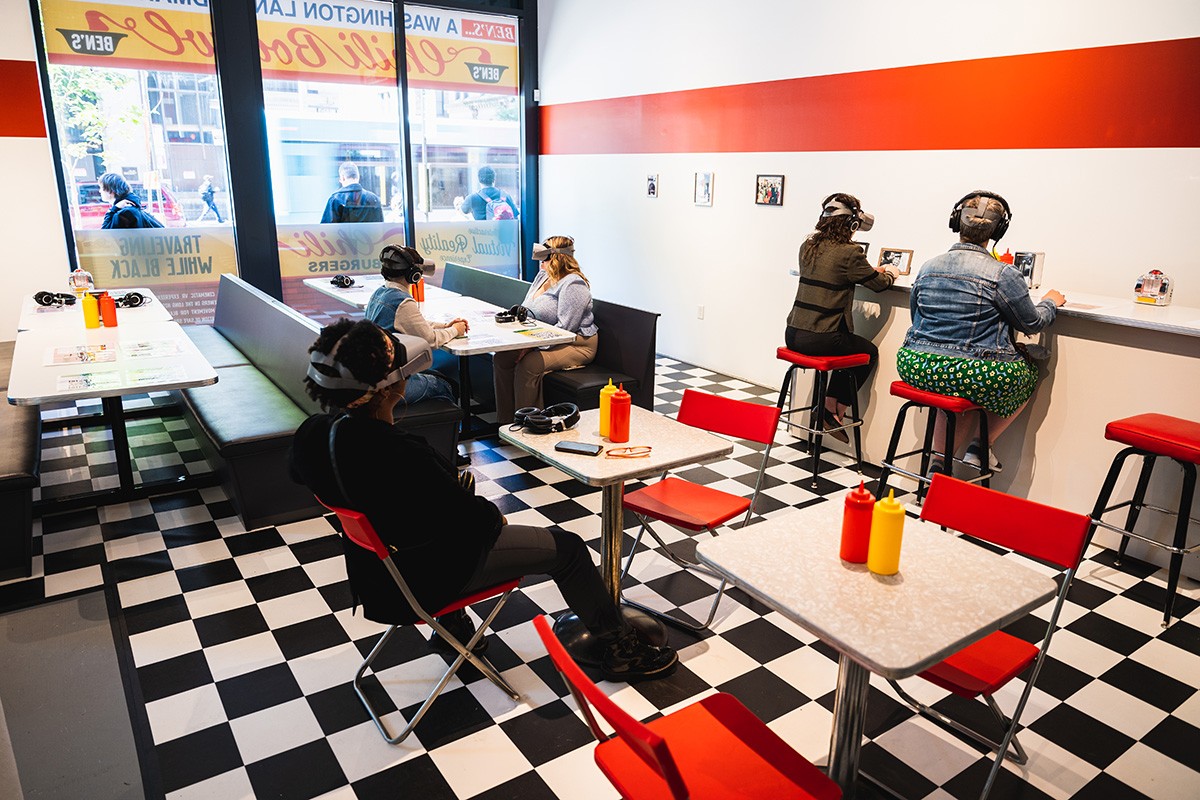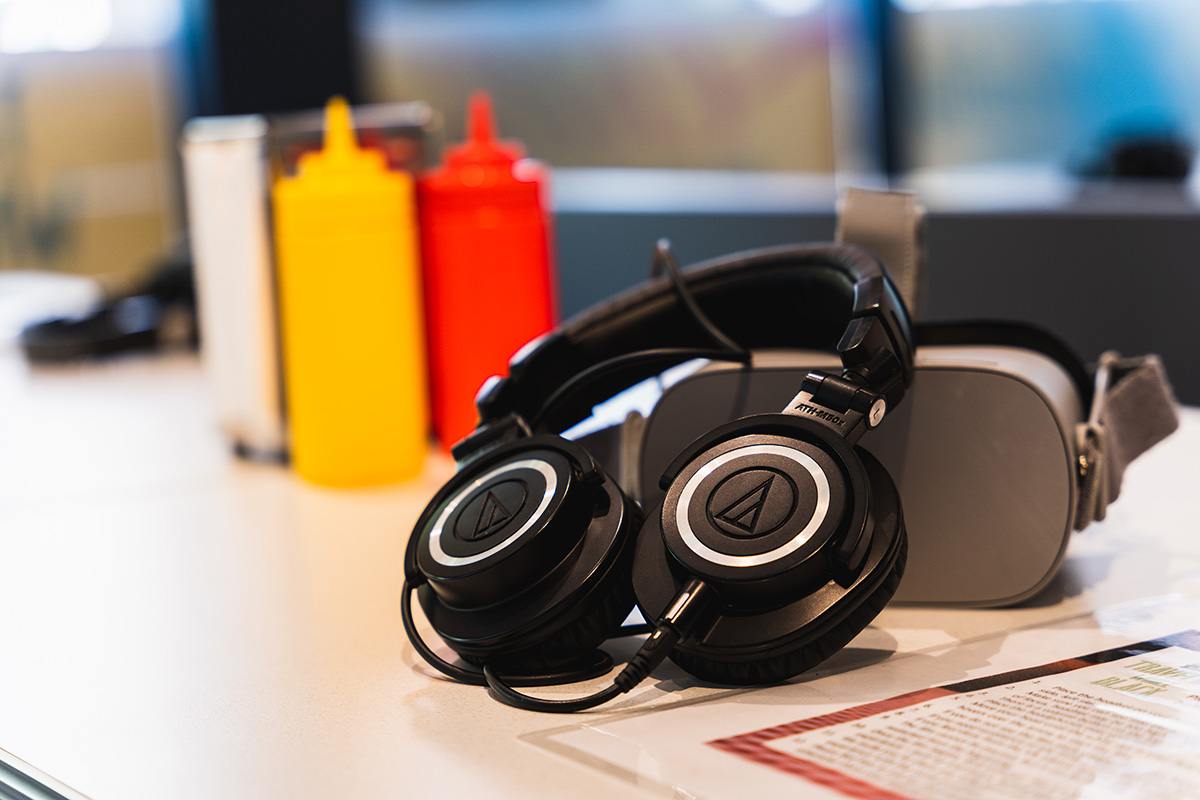 820 Liberty Ave




Pittsburgh

PA

15222